Whenever i am sad or feel lost, feel like no one is there who will understand me & my thoughts, i write them down. and this is how, writing has a great impact in my life.
Writing
Bilashi jibon bilashi japon
Bilashita tar chal o cholon
Bilashi karon kore j koron
Bilashita tar chol o dhoron
Bilashi bahone kore she bohon
Bilash bohul kore j khoron
Bilashita kore pan j shura
Bilashi bole she ney j dhua
Bilashita tar bikoshito hoy
Bilashi moner mayajale
Bilashita r bilashi niye she
Bilupto kore j aponpran

---
Powered by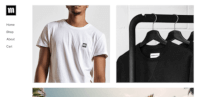 Create your own unique website with customizable templates.