Whenever i am sad or feel lost, feel like no one is there who will understand me & my thoughts, i write them down. and this is how, writing has a great impact in my life.
Writing
Bilashi jibon bilashi japon
Bilashita tar chal o cholon
Bilashi karon kore j koron
Bilashita tar chol o dhoron
Bilashi bahone kore she bohon
Bilash bohul kore j khoron
Bilashita kore pan j shura
Bilashi bole she ney j dhua
Bilashita tar bikoshito hoy
Bilashi moner mayajale
Bilashita r bilashi niye she
Bilupto kore j aponpran

---

Oshohay tar noyonjora
Oshomapto kostogulo
Oshompurno tar shobdogulo
Oshonglogno dukkhobilash
Oshanti tar hridoyjure
Oshostikor onuvutiheenota
Oshojjho tar shunnota
Oshoni-shonket moner majhe
Osruprapti tar okkhijure
Osprissho she opshori
Oshojjho tar onuposthiti
Oshohay she konthodhoni
Osthir tar vabnaguli

Take vebe tar vabnagulo
Take niye tar shopnogulo
Take niye tar asha-durasha
Take niye tar ontoratta

---

Hashikhushi ebong osrujol

Anondo-utshob o dukkhobilash

Paglami r ovimaan amar

Ricksha chore dhuloura busjatra

Chutochuti r dushtumi gulo

Alokchitrer ujjol srity

Faka moneybag, faka mostishko

Ovibektiheen faka onuvuti

Vbachish bokchi aboltabol?

Pabna'r dor khuleche kebol?

Vabchish vul,bujhechish vul

Matha j tor bigreche kebol !

Tui j she bondhu amar

Toke chara ki jome alapon?



---
Powered by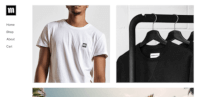 Create your own unique website with customizable templates.