Whenever i am sad or feel lost, feel like no one is there who will understand me & my thoughts, i write them down. and this is how, writing has a great impact in my life.
Writing
Ami ki tomar khelar putul?

Naki tomar kritodashi?

Jevabe chaibe shevabe shajte

Baddho to ami noi?

Tumi chailei keno tobe

Charte hobe amar angina?

Keno debo pa tomar anginay?

Keno nebo tomar valobasha

Onjoli vore?

Nou to putul tumi, kingba kritodashi

Nou to amar baddho, charbe keno angina?

Tomar pa tobu poreche anginay amar

Shomraggi tumi amar a moner

Shudhu onurodh, hoyto ba durasha

Nao jodi valobasha onjoli vore?



---
Powered by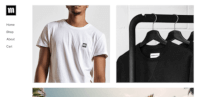 Create your own unique website with customizable templates.