Whenever i am sad or feel lost, feel like no one is there who will understand me & my thoughts, i write them down. and this is how, writing has a great impact in my life.
Writing
Accha, bolo to
Kotobar bifolota katiye
Tike thaka jay?
Kotobar hotashay cheye jeye
Ashay buk badha jay?

Bolo tumi,
Kotobar choto hoye
Bisshash fire pawa jay?
Kotobar aghat kore
Nijeke kosto deya jay?

Bolo na tumi,
Amar vuler mashul
Keno onno keo dey?
Amar vulgulo shob
Keno onnoke kaday?

Vebe bolo to,
Jonmo hote aaj obodhi
Jodi kaoke kosto chara
R kichu na di
Tobe ki amar
More jawai sreyo noy?


---

Valobasha
Ekti shobdo, ekti onuvuti
Ekti shopner shuru
Ebong
Shoto shopner vangon

Valobashi
Ekti onuvutir bohi:prokash
Hoyto ekti shopner gorapotton
Othoba
Shohosro ashar shesh porinoti

Ghrina
Ekti tibro onuvuti
Ekti voyonkor dusshopno
Hoytoba
Nijeke aral korar bertho proyash


I've always dreamt of a boy
Who will be with me forever
Someone who will love me,
Love me unconditionally
He will come to me
And hold my hand
Take me to paradise
Where we will make new dreams

When I met you
I thought its you
You're the one I dreamt of
You're the one who I can trust
I loved you
Loved you like I never did before
Wanted to hold you in my arms
And make new dreams
Dreams of love & trust
Faith & dependence
But how was I supposed to know
It's all wrong
All I thought is just a fantasy
You don't love me, you never did
Cause you're not the one to love me
And take me away
You're just another boy
Who will go away

Powered by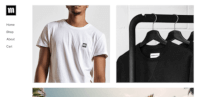 Create your own unique website with customizable templates.