Whenever i am sad or feel lost, feel like no one is there who will understand me & my thoughts, i write them down. and this is how, writing has a great impact in my life.
Writing
Bagane rongberonger ful futeche,jno ronger mela bosheche.Amrita mughdho chokhe shedike cheye ache.Na,tar bagan koray temon agroho nei.Tobe she prokriti valobashe,prokritir bivinno rup valobashe.R valobashe painting korte,moner madhuri mishiye prokritike futiye tole canvus a.

Ekhono she tai korche,dotolar varanday dariye canvus a futiye tulche baganer opar shoundorjo ke.Tulir choyay chobi akte aktei she hariye gelo sritir bagane.

"Amriiiiiiiiiiiiita!Amritoshuuuuuuuuuuuuuudha!" Gaaner shure nijer naam ebong poribortito naam shune shobder utsher dike takalo Amrita,tarpor hashlo.Dekhlo,motamuti nachte nachte tar dike hasshojjol mukhe egiye ashche Maliha.Maliha Amrita'r shobche ghonishtho bandhobi,shobche kacher manush.Ok chara Amritar shomoy e jeno katte chay na!

Kachakachi eshei hothat thomke dariye utshuk bhongite Amritar chobi'r canvus er dike takalo.Kichukkhon dekhe khub anondo niye bollo,"Amri,egulo ki ekechish?Kak na Boker theng!Tao eto shundor!" Amrita muchki hashlo,tobe khoniker jonno.Tarpor kopot birokto hoye bollo,"Maliha,tui aj porjonto painting er shoundorjo bujhte parli na!" Maliha haal chere deyar bhongite bollo,"Thak baba,amar bujhe kaj nei!Janish to,shobai shobkichu bujhe na!Tui jemon kobita bujhish na,amio temon painting bujhi na." Amrita heshe uthe bollo,"Tor oi bostapocha kobita abar bojhar ki ache!" Shune Maliha kopot birokti niye bollo,"Amrita,tui aj porjonto kobitar shoundorjo bujhte parli na!" Ta shune Amrita muchki heshe bollo,"Ore!Amar kotha amakei firiye dicchish!" Maliha cheharay ekta "bojho tahole!" bhab niye Amritar dike takalo,tarpor dujonei heshe uthlo.

"Amrita apu,table a khabar deya hoyeche." E kotha shune Amrita bastobe fire elo.Ebhabe sritir majhe dube jaway nijei heshe fello.

Raat a drawer theke diary ber korte gie chobir album er dike chokh porlo,album ta haat a nie she chobi dekhte laglo.Tar r Maliha'r chobi,kokhono school a,kokhono college a,kokhono bashay r kokhono gacher daal a!Hothat ekta chobite chokh atke gelo,she r Maliha shomudrer nonapanite dariye hashche.Abaro she sritite hariye gelo.

"Maliha,tui amar chokher shamne theke shor!" Birokto hoye bollo Amrita.Himchorir shomudroshoikote shob bondhubandhob mile berate esheche,shobai panite neme vijhche.Kintu Amrita teer a dariye chobi akche,r Maliha Amritar chokher shamne kichukkhon komor duliye nachche,abar kicchukkhon chokhmukh bakiye much banacche!Amrita ebar mohabirokto hoye tulita rekhe Maliha'r shamne eshe rege bollo, "Tor shomossha ta ki?Erokom korchish keno?!" Ebar Maliha komore haat diye kotmot kore Amritar dike takiye bollo, "Eki proshno to amaro!Kothay shobai ekshathe moja korbo,tan a,tui jaygay jaygay painting korte lege jash!" Amrita bollo, "Ba re,eto shundor ekta jaygay eshechi r tar chobi akbo na!" Maliha mridu jhari mere bollo, "Ami ki tai bolechi naki!Chobi akbi tobe amader shathe panite vejar por!" Ei bole she Amrita k Haat dhore tene nie panite neme gelo.

Kichu ekta shobdo shune bastobe fire elo Amrita,takiye dekhlo,tar haat theke album ta pore geche.Album ta uthiye drawer a rekhe mridu hashlo,vablo, "Eishob ekhon sriti kintu mon kharap korar ki ache?Maliha to r chirokaal er jonno chole jayni,shudhu porashuna'r jonno gieche desher baire.Shesh holei fire ashbe."

Pordin shokale dinning table a boshe cha khacche Amrita,emon shomoy calling bell beje uthlo ebong onoboroto bajtei thaklo!Amrita obak hoye vablo, "K emon kore calling bell bajacche!"

Dorja kholar shobdo shunlo,tar shathe shathei shunlo, "Etokkhon lage dorja khulte!Koto duuuuuuuuur theke eshechi ami,jano!?" Konthota shune jeno Amrita bisshash korte parchilo na,doure gelo shodor dorjar dike.Pouche dekhlo,Maliha komore haat diye boke choleche obbhorthonakari k!Amrita bole uthlo "Maliha!" Maliha ghure takalo Amritar dike,ekgaal heshe chute eshe joriye dhorlo take.Anonde Amrita kede fello,shunlo Maliha bolche, "Tui janish,toke ami koto mis korechi?" Amrita k chere diye duhaat dudike prosharito kore bollo, "Eto eto!Na,aro beshi!" Amrita dekhlo,Malihar chokheo jol r mukhe hashi.Amrita heshe bollo, "Tarpor o amake tekka dite parbi na!Ami toke aro beshi miss korechi." Maliha thot bakiye bollo, "Ha,boleche toke!" Evabei k kake kotokhani miss koreche shei firisti dite dite dujon dujoner haat dhore baganer dike chole gelo.Onek kotha jome geche,aj shob bolte hobe j!

Powered by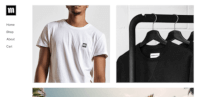 Create your own unique website with customizable templates.